Conference on Port Cooperation Among Friendship Cities Held Online
Annulment( Declare invalid)
source: wb.fujian.gov.cn
2022-08-11 17:55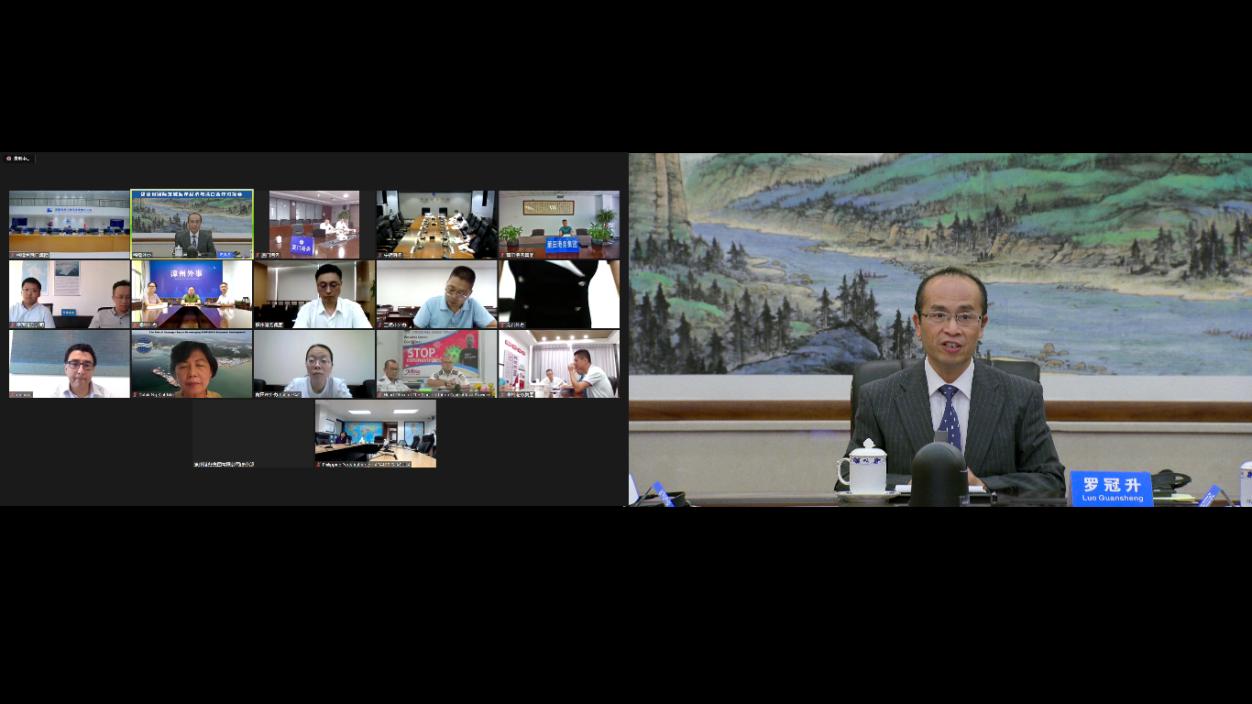 A virtual conference on port cooperation between Fujian and its friendship cities was held on August 10. Representatives of ports and companies from eight countries including Spain, Germany, South Africa, Ghana, Brazil, Malaysia, Indonesia, and the Philippines joined the meeting.
In the opening remarks, Luo Guansheng, Executive Vice President of Fujian People's Association for Friendship with Foreign Countries, said that ocean economy has become an emerging growth driver for Fujian. He said, Fujian Foreign Affairs Office will take the opportunity presented by the Silk Road Partnership to strengthen cooperation with friendship cities on ocean economy, and support the friendly cooperation between coastal cities in the province and port cities in different countries.
Representative from Fujian Port Group introduced the latest developments and international connections of ports in the province. He said, the Group will foster a Silk Road Maritime Plus industrial ecosystem, and develop Fujian ports into a hub for domestic and international economic flows, so as to serve the high-quality development of the province on all fronts.

During the conference, the Ghana Ports and Harbours Authority and Fujian Silk Road Maritime Management Company signed a MoU on strategic cooperation.
attachment:
Scan to view the current page on your phone